Listen to Ruth on the Legacy Homeschool Reflections Podcast on iTunes.
–
The Blessings of Family Worship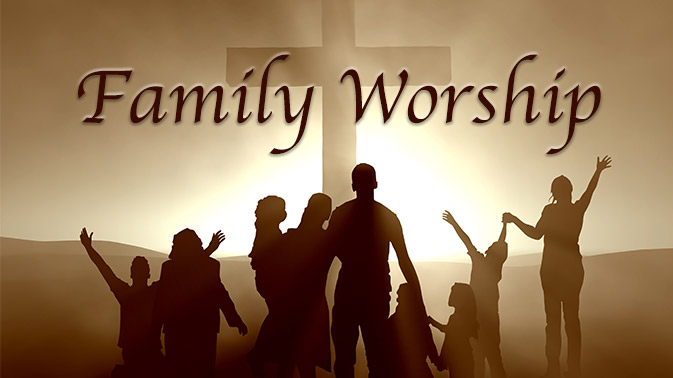 Goodmorning Everyone, I just returned from our vacation house, in Ohio's Amish country, where my husband and I recorded this podcast together. The subject of our discussion today is all about family worship; we talk about why it is important, ideas for cultivating the practice in our homes, and blessings we have seen from it. We pray that you will be encouraged.
I would love to hear your ideas for family worship and what this looks like in your family. May the Lord bless you, and thank you for listening to the podcast!
–
Remembering the Love of God During Valentine's Week
This is Valentine's week, and on today's podcast I am talking about resting in the love of God and extending that love to those around us.
Would you consider sharing this podcast with your friends? My prayer is that more ladies will hear about the podcast and receive encouragement for the journey. May the Lord bless you this week and may we all remember how great is the love of God towards us.
–
Blessing the Lord at All Times
Welcome to episode 48 of the Legacy Homeschool Reflections Podcast. Today we are taking a look at Psalm 34 and finding encouragement to live a lifestyle of blessing the Lord at all times.
May the Lord be with you as we start another week and seek to proclaim His praises in all that we do. I appreciate you listening and would love it if you would share with your friends about the podcast. Have a wonderful week!
–
Seeking an Eternal Perspective with Katie LaPierre
Hello Friends! I am really excited over this week's episode of the podcast. I had such a great time interviewing Katie LaPierre about her brand new 31 Day Devotional and Journal. This resource is meant to encourage women towards an eternal perspective in their roles as wives and mothers.
Katie had so many wise things to share, so I encourage you to tune in and listen and to check out her ministry and new book! May we all be looking upward and setting our eyes on things above this week. Blessings to you all!
Connect with Katie at https://katielapierre.org
–
A-Z Encouragements for Busy Mamas
Good morning, Ladies! As we start this new week I want to offer you some encouragement from the Word of God. In this episode of the Legacy Homeschool Reflections Podcast I go through the alphabet sharing a little nugget of encouragement for each letter. I hope your heart is strengthened as we remember the heart of the Father towards us and the strength and enablement He provides when we abide in Him.
I would be so grateful if you would leave a review on iTunes and share this podcast with your friends. Thank you for listening, and I pray this is a blessing to you! Have a great week!
–
Training the Hearts of Our Children Towards Obedience Part II
Welcome back for part two of my interview with Crystal Wagner on the importance of training the hearts of our children towards obedience. Last week we focused on the importance, need for and blessings of training. This week we will be talking about some practical ways of training the hearts of our children towards obedience and respect. In this episode Crystal shares some great ideas for training while gaining the heart of the child, and I think you will be blessed!
You can find Crystal Wagner and her posts and resources on obedience all over at http://www.triumphantlearning.com
Training Our Children Towards Obedience / Part 1 of My Interview with Crystal Wagner
Hello Friends,
It is another week for us to seek the Lord and serve Him as we nurture our families for His glory. I think you are in for a treat the next two weeks as I am posting my recent interviews with homeschool mom and speaker Crystal Wagner.
Part one of our discussion is about the importance of training our children to obey while getting to their hearts, and part two will get more into the practical side of how to do this. I think you will enjoy what Crystal has to share.
If you are enjoying the podcast, would you consider leaving a quick review on Amazon and also sharing the podcast with your friends? That would bless me so much; thank you!
Oftentimes this winter season can be long for homeschool moms, and sometimes we need renewed vision to press into the work of training our children. I pray this two part recording will encourage us all to not grow weary but to diligently train our children as the Lord has called us to do.
I hope that you can connect with Crystal through her media sites and be encouraged. Blessings to you all!
Love,
Ruth
You can find the RSS feed of the last 10 podcast in the menu to the right.