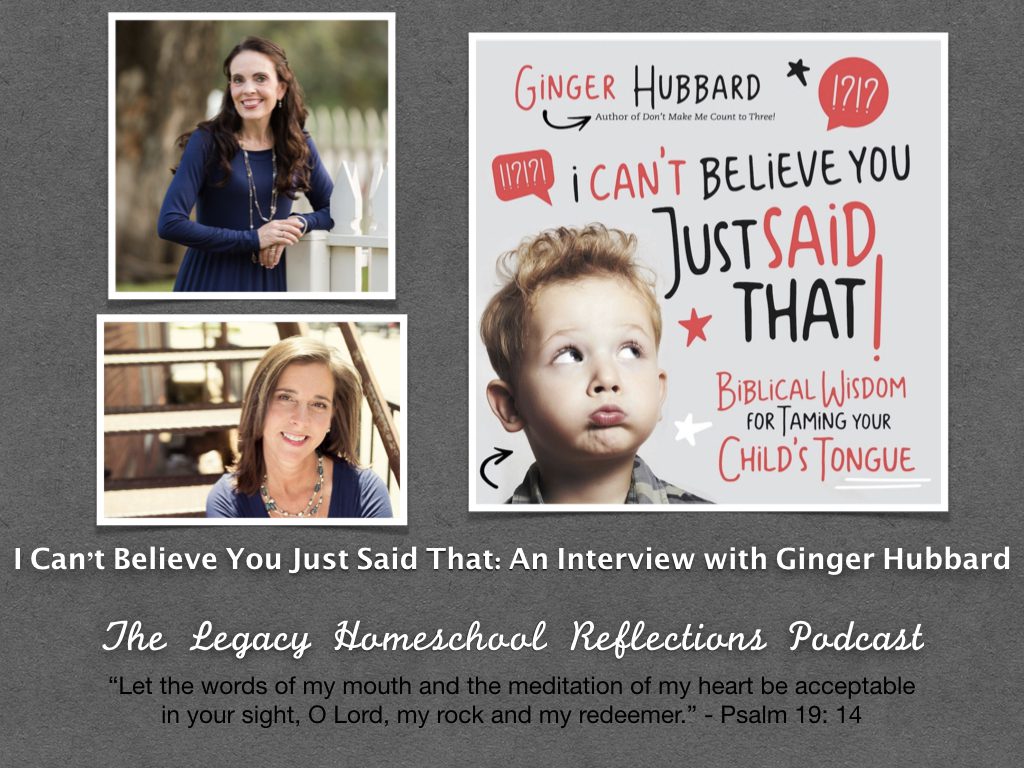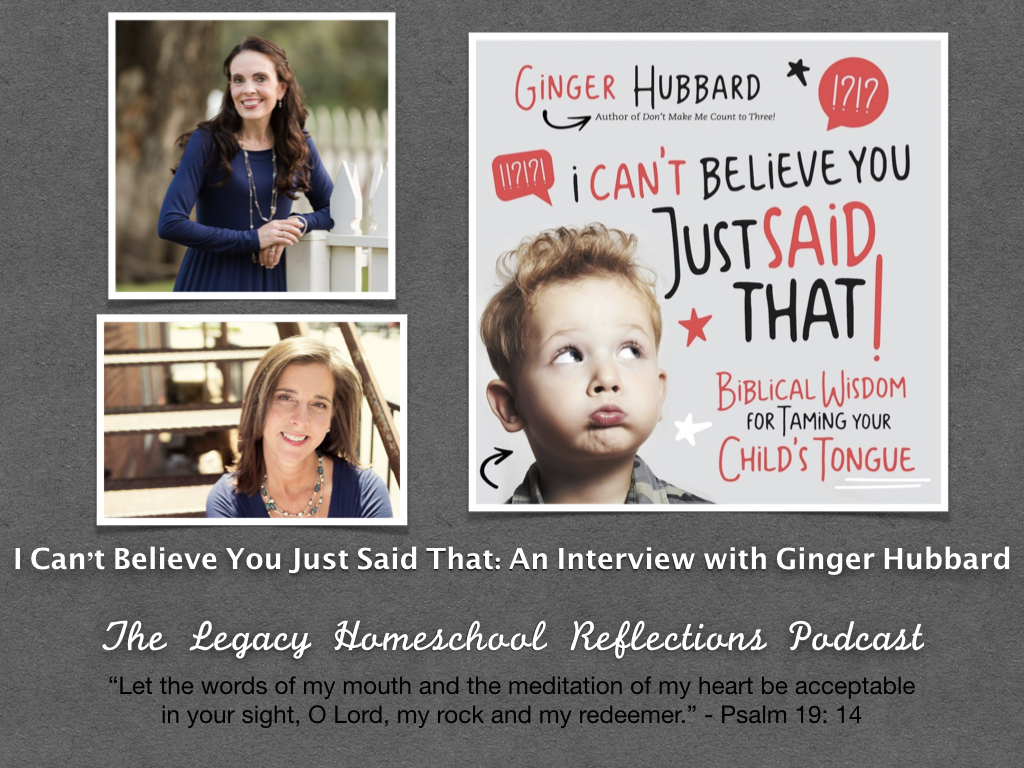 Do you ever grow weary of your children whining, complaining, fighting, tattling, etc? On today's episode of the Legacy Homeschool Reflections Podcast I'm talking with Ginger Hubbard, author of the book "I Can't Believe You Just Said That." I greatly appreciate the way Ginger shares practical wisdom from God's Word on how to get to the heart of the sinful behaviors we see in our children. It isn't enough to just correct the outward behaviors in our children; we need to probe deeper and deal with the heart issues that are manifesting the sinful behaviors.
I think you are going to be so encouraged by the truths Ginger shares straight from the Word of God! There really is a manual that comes with parenting; it is the Word of God, and Ginger offers life-giving encouragement for weary and discouraged parents.
For all things Ginger Hubbard I encourage you towards her website http://ginger hubbard.org
You can also connect with Ginger on Instagram at ginger.hubbard.
Thanks so much for tuning into the podcast, leaving reviews, and sharing with friends. I would love to connect with you on my facebook page! https://www.facebook.com/legacyhomeschoolreflections/
Have a blessed week and may the Lord strengthen our families to speak words of wisdom, grace, and truth.